... So real it's surreal.

Explore other worlds, real and imagined.
Holodome™ is a new immersive reality space that transports you to incredible places, surrounding you completely and creating phenomenal memories with friends by your side.
Do the Holodome—it's unlike any extended reality experience you've ever had.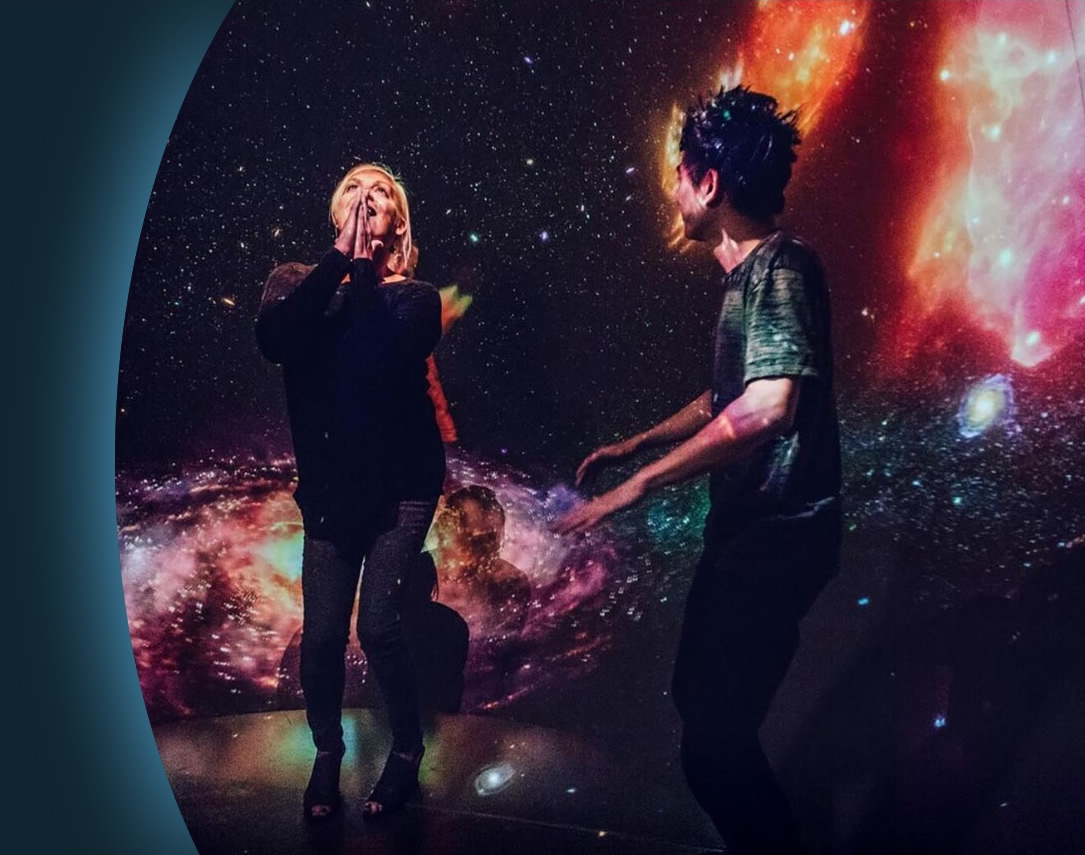 Now Showing at MoPOP
Ticketing information at
mopop.org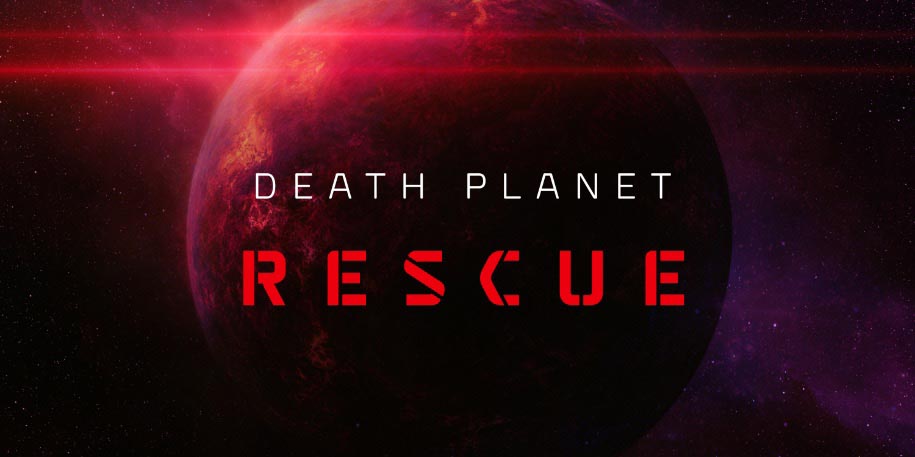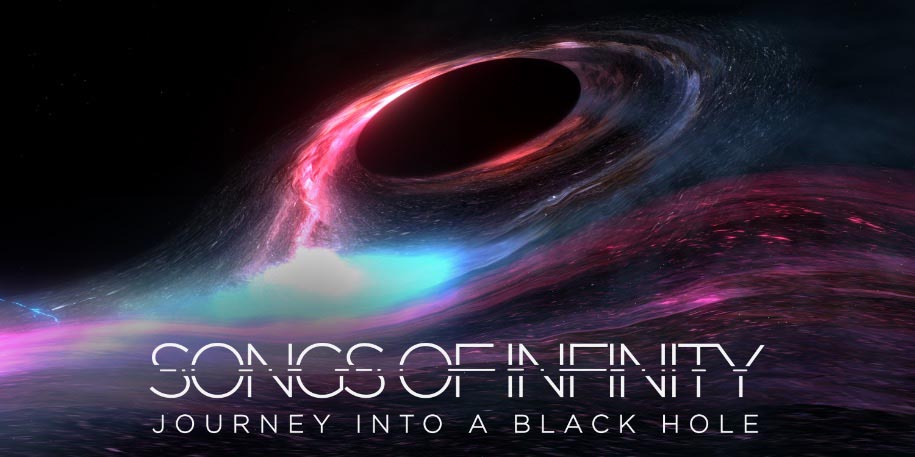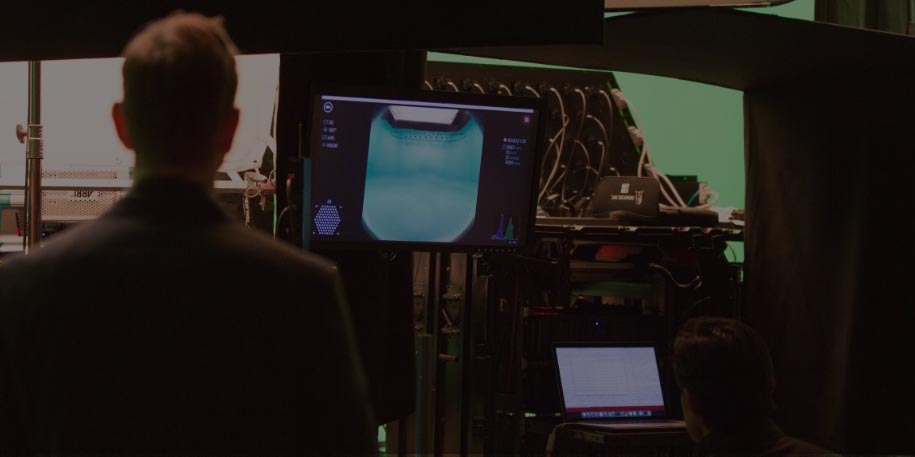 Where can I experience the Holodome?
The only place you can currently experience Holodome is at Seattle's MoPOP.
Sign up, and we'll notify you when more locations open at a venue near you.
Interested in a Holodome at your venue?
FAQs
A:
Holodome™ is a 360 degree shared immersive reality experience that transports visitors to other worlds, real and fictional. You will be surrounded by immersive audio and video that makes you feel part of the experience.
A:
It is not virtual reality, which requires goggles and headphones. It is a "Shared Immersive Reality" experience that uses projection, surround sound, and haptics to make your group feel immersed in a new environment.
A:
The lack of a head mounted display makes users feel comfortable. Relax and enjoy the experience. If you feel nauseous or sick, do feel free to sit down on the floor or holler to the visitor services representative to pause the experience.
Q:
Who developed the Holodome?
A:
The Holodome was developed by Vulcan Inc., which is Paul G. Allen's company.
Q:
Does the Holodome require head-mounted displays?
A:
No head-mounted displays are needed to use the Holodome. The Holodome is an immersive experience that provides presence and transport without HMDs.
Q:
How many people can use the Holodome at one time?
A:
Up to 6 people at a time can experience the Holodome.
Q:
Where can I experience the Holodome?
Q:
Is there more content coming?
A:
Sign up
for updates, and we will notify when there is new content.
Q:
When will Holodome come to other locations?
A:
We are actively working with venues to explore locations.
Sign up
for updates (we assure that email will not be used for any other promotional activity) and we'll notify you of upcoming locations.
Q:
Is Holodome ADA compatible?
A:
Yes, Holodome is ADA compatible.
Q:
How much is the experience?
Q:
Is there a group discount on the experience?
Keep Me Posted on New Holodome Content and Locations:
Your e-mail has been added to our list
There was a problem submitting this form. Please make sure all forms are filled out and try again.